Grammarly Review: Best Content Writing Tool for Bloggers
Blogging task becomes always challenging while creating content with no grammatical errors. Grammatical errors or spelling mistakes disturb the beauty of content also such errors makes it difficult for the reader to read and understand the meaning. Thus it is necessary to have the best content writing tool for user-friendly content creation.
The only content writing tool used by most of the bloggers for checking spelling and grammar is Grammarly. Grammarly is helping bloggers by providing the AI-enabled proof-reader tool that improves their content writing skills.
What is Grammarly?
Grammarly is an AI-enabled proof-reader tool used for identifying significant issues like grammatical errors and spelling mistakes inside your blog post. Apart from being able to identify the mistakes, it will also improve the quality of your content and make it more reader-friendly by optimizing the sentences.
After the successful registration process, you will find your Grammarly dashboard. Installing a free browser extension, Grammarly will start supporting with automatic grammar checking feature. It helps while you are creating a new blog post either in Blogspot or WordPress platform.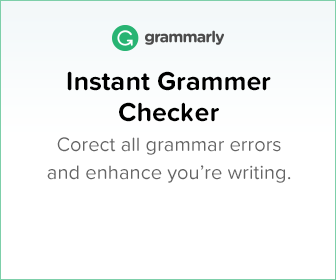 How Grammarly help Bloggers?
Grammarly enables you to adjust and set goals based on your audience so that it will provide tailored writing suggestions. It is the best idea to set goals before you start writing a new article.
While setting a goal, you can choose,
the audience's knowledge(General, Knowledgeable, Expert),
formality(Informal, Neutral, Formal),
domain(Academic, Business, General, Technical, Causal, Creative),
tone(Neutral, Confident, Joyful, Analytic), and
intent(Inform, Describe, Convince, Tell a story)
While writing every word and sentence, Grammarly will auto-detect any errors inside your content. Let's consider a random sentence.
Grammarly highlighted the two potential mistakes in the sentence, and it also suggests the correct word when you click on each underlined words.
Besides grammar and spelling checking, Grammarly also automatically checks proper punctuation and suggest the right place to put a punctuation mark within your article.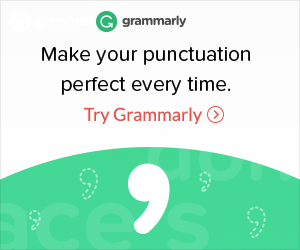 Grammarly is the best option you must choose either while you are writing a guest post or posting an answer on Quora.
A guest post is only accepted if the content is reader-friendly and optimized. Grammarly makes your content reader-friendly by
optimizing the text,
maintaining the sentence structure,
checking grammatical errors,
correcting spelling mistakes,
punctuation placement,
tailored writing suggestions based on the goal,
also, detecting plagiarism within your content.
Grammarly: Free vs. Premium
Within the free version of Grammarly, you can use most of the basic features discussed above. The Free version of Grammarly supports critical grammar and spelling checks.
But when you subscribed to a premium plan, Grammarly will support
AI-enabled checks for grammar, punctuation and sentence structure
Vocabulary enhancements suggestion
Check the word order
Plagiarism Detector
Writing style check
Choose different domain while setting a goal
Manage repetitive word:
While placing a keyword inside your content, a single phrase might be repeated many times, which causes keyword stuffing.
Don't worry! Grammarly premium version has an advanced feature that saves your content against keyword stuffing by managing the repetitive or overused word.
When a word repeatedly appears inside an article, Grammarly will automatically suggest you with its synonym.
Check the word order:
To improve the quality of content and make it reader-friendly word order is also one of the issues to be considered. Misplaced words in sentence degrade the beauty of your content.
Grammarly detects the misplaced word in each sentence and suggests with appropriate placement for the word. It also improves sentence structure as well as helps your readers to understand the core meaning of each sentence easily.
The Plagiarism Detector:
AI-enabled advanced plagiarism detector is only available with a premium version of Grammarly. The built-in plagiarism checker & proof-reader feature detects any copied or duplicate text within your content.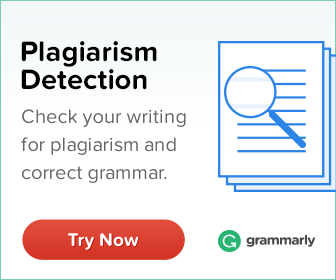 This duplicate content checker helps bloggers to create a 100% original content by comparing every sentence against a database of 10 billion+ web pages or the Internet.
How much does Grammarly cost?
Grammarly premium will provide all the features you might need while creating a 100% original content with no grammar & spelling mistakes.
Here is a detailed price list for each monthly, quarterly, or annual plan.
The monthly plan costs $29.95/month.
The quarterly plan costs $19.98/month, billed as one payment of $59.95.
The annual plan costs $11.66/month, billed as one payment of $139.95.
It is best to upgrade your free Grammarly account with an annual plan to save $220/year.